Killing me Softly
A downloadable game for Windows

Is the crab really big or are you just really small?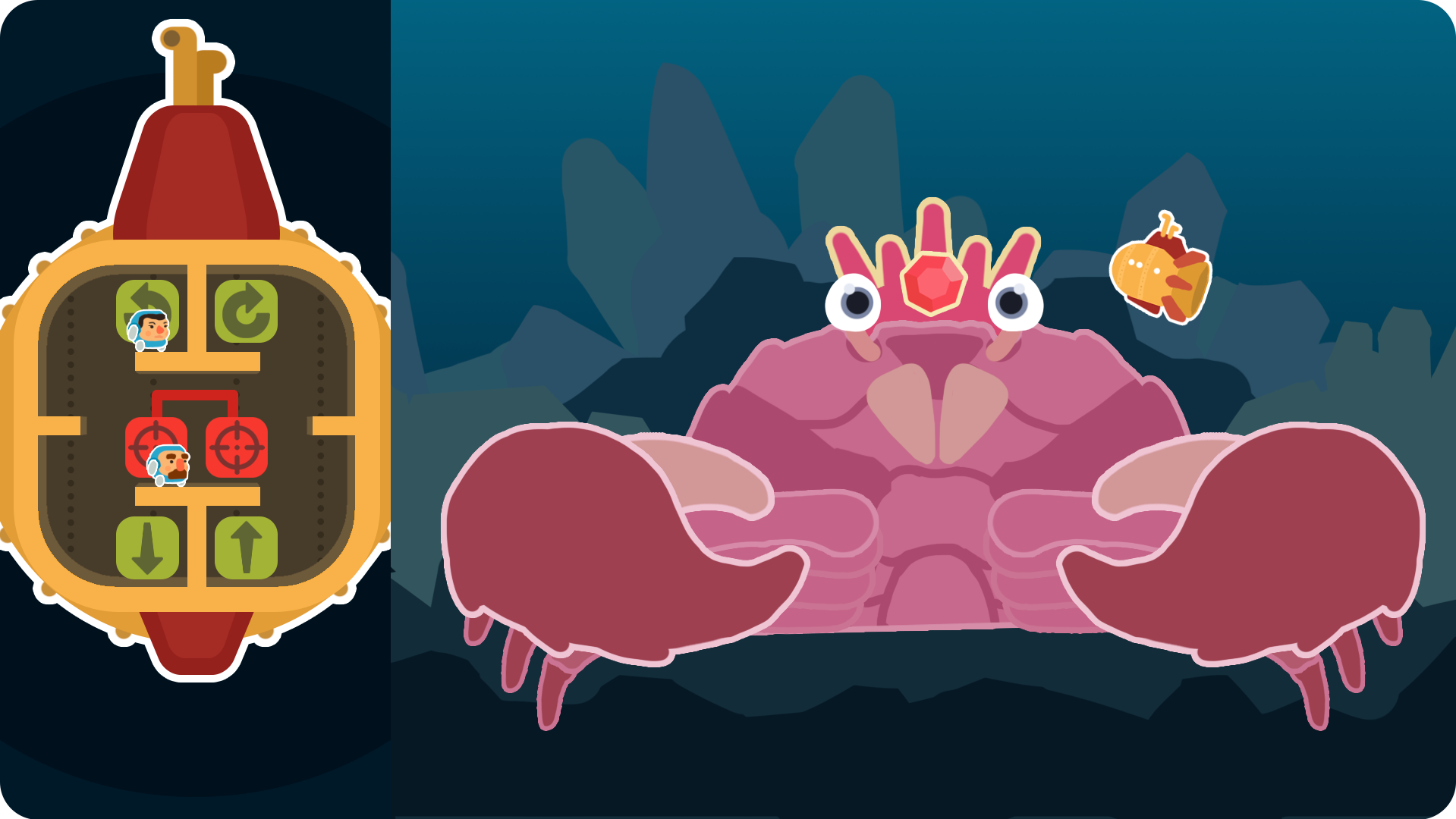 Cooperate with your partner in order to control the submarine,
dodge the vicious attacks of the crab
and deliver the finishing blows to his existence.

Each player controls a character just like in any platformer.
They are inside a submarine which they control by interacting with various buttons scattered throughout the submarine.
In order to interact with a button the player just needs to stand in front of it.
The team:
Programmer: Enrique Checa
2D Artist: Alejandro Pérez
2D Artist / Animator: Jorge Domínguez
This game was developed during the JamJam 2.0 in under a day an a half
Thank you and have fun!